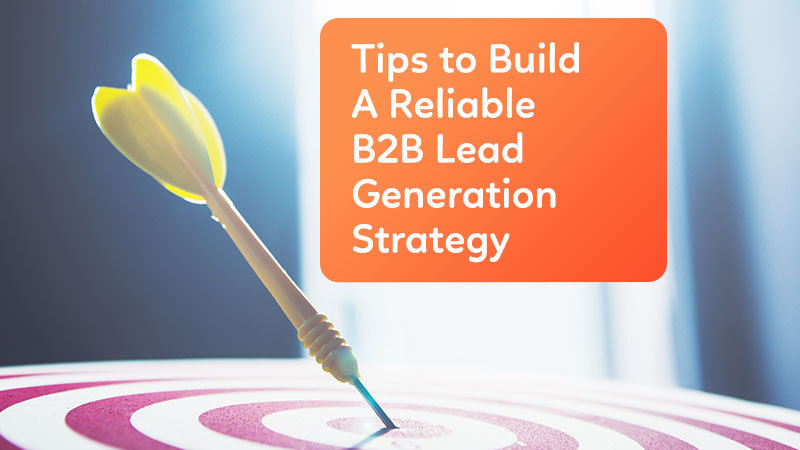 Like many marketers, you may be wondering, among all the possible and imaginable lead generation strategies, which is the most effective…
But marketing is constantly evolving, which means that new tactics are constantly emerging. Trends are continually changing, which is also true for buyer behavior.
By regularly keeping you up-to-date on the latest innovations and technologies, you can optimize your sales tunnel to generate more leads.
Many marketing professionals such as magento development or ecommerce Development Company devote a tremendous amount of time and resources to developing reliable tactics. It is important to bet from the start on a winning strategy, that is to say adapted to your target audience and that will help you to aim higher and higher!
We will therefore discuss all the techniques, all the levers, that allow you today to generate qualified leads in the least intrusive way possible and the most in line with the expectations of B2B consumers.
Lead Generation
Lead generation means, for a company, to use all marketing channels, traditional (trade shows and conferences, mailing, etc.) as digital (email, social networks, SEA, Paid Social, SEO, etc.), so to capture the attention of potential prospects, to obtain information on those (email, first name, name, company, need) and to be able to start a commercial process.
Establish the profile of your target audience
User behavior is evolving at the same rate as technological innovations. That's why it's best to study your target audience and create effective personas to learn how to better exploit the weak points as the strengths of your potential buyers.
About these, ask yourself:
What are their goals?

What issues are they facing?

What are they willing to invest to solve them?

What are their needs in terms of quality and quantity?
The secret of a successful marketing strategy?
Do not just answer these questions once and for all. On the contrary, ask them regularly: you will see that the answers will evolve over time and that the time may have come to offer innovative products or special promotions to your customers forever.
Work closely with your sales team
Your sales people are in direct contact with your customers and are important intermediaries between you and your buyers.
Ask them to send you feedback from customers on your services and products and put this information in parallel with your own data (sales figures, traffic rate of your site, number of subscribers …)
Your sales team can also provide you with information that will help you understand who your buyers are: hone your honey for the establishment of your "persona". When sales and marketing departments work hand in hand, the results are always better. Align your sales policy and marketing strategy and you will get:
a higher conversion rate

better performance for both services

a professional environment capable of giving the best of itself.
Analyze your data
Improve your analysis to understand:
where do your leads come from?

which channel produces the most leads?

which leads are most likely to become buyers?
Data analytics can also help you identify changes in your customers' behavior to adapt your strategies accordingly. Do regular analyze! The numbers do not lie. They will help you identify significant trends and learn from them.
To start, you can use Google Analytics but, in a second time, it will be better to invest in a tool adapted to your specific needs.
Join SMS and emails in your campaigns
What is emailing for?
Not only to keep in touch with your audience, but also to build a relationship with your leads. And while it is true that most users frequently check their emails, all users read their SMS.
Indeed, 95% of messages sent by SMS are read less than three minutes after being sent. Feel free to use this channel for your campaigns.
According to this Proxima SMS study, with an SMS sending, the reading rate is greater than 95%. When it arrives on the phone, the message is immediately read, given its speed of reading.
A promotional message broadcast by SMS will therefore have 3 times more impact than an emailing.
Expand your marketing campaigns
For your marketing campaigns, test different strategies. Unify and develop your tactics through different lead generation channels.
However, even if you take multiple ways to make yourself heard, remember:
to affirm the unique personality of your brand;

Make consistent choices, consistent with your brand philosophy.
In other words, multiply the ways to make yourself known, but while providing a consistent picture of your business … It is essential to build the trust of your audience!
Maintain your relationships through social networks
According to a study by Quicksprout, more than 23% of Internet users spend most of their time browsing between corporate blogs and social networks.
As a result, marketers use these platforms to increase their brand awareness (83%), increase site traffic (69%) and gain insight into their market (65%). These are 3 very useful axes to acquire leads and optimize sales.
According to recent figures, 66% of marketers have increased their lead generation rate by spending at least 6 hours a week on social networks. This is one of the most effective ways to reach your audience.
Build a relationship with your customers by demonstrating on social networks and offering answers to their questions and problems. Like their posts and comment on their photos and your users will remember your brand. In our time, being sociable can be a great help…
Related: Leverage Social Media's Influence to Reach More Targeted Customers
Create quality content
Today, on the internet, everything is history of contents. Try to be consistent in your publications. Not only will you gain credibility as an expert, but your rank will grow in the search engines and you will gain more credibility.
Be careful though: do not create content just to create content. Strive to provide valuable texts to your target audience. Create engaging content that seamlessly integrates with your subscriber's conversation thread.
Inbound Marketing is the cornerstone of your B2B lead generation. To attract visitors and have them converted to your site, it becomes essential to create targeted content for your typical clients, your Personas.
The key is to present different forms of content to reach different segments of your audience. You can use your blog posts, videos, infographics, webinars or any other type of content. In any case, you will have to rely on variety to reach a plural audience at different stages of the buying cycle. To create these contents, you will gain to follow the following points:
Answering the problems of your target customers
On Facebook, just like anywhere else, you'll only incite action by pushing where it hurts. Focus on the problem that prevents your target client from sleeping and you have already been part of the way.
Create your premium content for your target client
The answer to a strong problem can take several forms. It can be broken down into a white paper, a practical guide, a webinar. Use your test audience to define the content that will best meet your goals and the expectations of your audience.
Treat your call-to-action
You will not generate conversions without implementing relevant call-to-action.
Test the emotions you want to put forward to get the user to perform the desired action.
For example, you can count on the urgency ("More than 48 hours to register") on the mass effect ("over 100,000 of your peers have already downloaded this guide").
Treat your landing page
Your landing page must keep the promises made by your promotional message. Ideally, it must offer your target client resources that allow them to solve their problem or, depending on their position in the purchasing cycle, to contact your company.
By publishing valuable content that informs, educates and entertain, you will gain the loyalty of your leads. But it will be easier to convert once you have gained their trust.
Refine your SEO strategy
How, your website is not yet in the first pages of Google?
According to a BDM / Media study, 91% of Google clicks are on the first page.
Less than 10% of users go beyond the very first pages of results during an online search, hence the importance for your site to access the top ranks…
Today, SEO is both a matter of relevance and authority. To climb the ladder, increasing your traffic will not be enough. You will also need to tell more about your company and products to assert your authority in your field.
Think mobile first
Nowadays, mobile devices are always faster and more efficient. That's why smartphones and tablets have become the PCs of most users. It is high time that you adapt to this new state of affairs, by launching a version of your site for mobile. If it's already done, make sure:
Your pages have a suitable design

They promote immediate action by the user.
Participate in offline events
Being visible online is not enough. Your customers see you on the web, of course, but they must also see you physically!
Participating in offline events such as trade fairs or fairs can help you generate leads from areas of interest hitherto unheard of for you.
Some companies, especially older and larger ones, should not be content with the web to get in touch with their partners and customers. They need to be able to associate a face with a name and trust a "real" person.
Traditional techniques to generate leads
Customer recommendations
Your customers are your most powerful lever for lead generation. In a world where the opinion of strangers, other consumers, is worth more than a commercial speech, a recommendation from your customers is your best entry card for new prospects.
It has become essential to look after your customer relationships and to co-create with them through:
Ambassadors programs;

Events co-organized;

Strategic partnerships;

Co-promotion and sharing of contact databases.
There are also sites that your customers can recommend to you by noting your benefits. Do not hesitate to ask them in this case. HubSpot has created a page that lists all its partner agencies and allows their customers to evaluate them online.
Trade shows and conferences
This remains a major lead acquisition lever in most companies. It is certainly expensive to attend the good shows and give lectures, but the visibility gained may be generating revenue.
Trade shows are indeed a way of establishing one's opinion leadership.
Conclusion
Lead generation tactics can vary depending on the type of activity or business, but these three precepts are valid for everyone:
Make sure to stay visible

Strive to stay on top

Adapt to changing trends.
It's up to you to find the tool that will allow you to continually adapt to your customers' behavior and improve your lead generation strategies.
Author Bio:
Junaid Ali Qureshi is an ecommerce entrepreneur with a passion for emerging tech marketing. Some of his current ventures include Progos Tech , Elabelz.com , Titan Tech and Smart Marketing.
Read more sales and marketing tips
Get to know Get B2B Leads today and Get targeted industry list!
Dial 424.256.0345
https://getb2bleads.com/wp-content/uploads/2019/04/Tips-to-Build-A-Reliable-B2B-Lead-Generation-Strategy.jpg
450
800
admin
https://getb2bleads.com/wp-content/uploads/2018/06/GETB2BLEADS-LOGO-2018.png
admin
2019-04-03 08:41:36
2019-04-03 08:41:36
Tips to Build A Reliable B2B Lead Generation Strategy [Guest Post]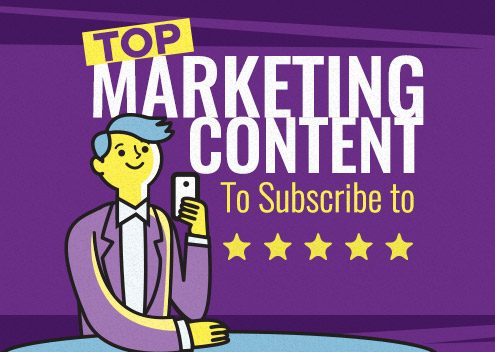 https://getb2bleads.com/wp-content/uploads/2018/01/The-Top-Marketing-Content-to-Subscribe-To.jpg
352
800
admin
https://getb2bleads.com/wp-content/uploads/2018/06/GETB2BLEADS-LOGO-2018.png
admin
2018-01-17 01:23:31
2018-06-19 14:08:41
The Top Marketing Content to Subscribe To
https://getb2bleads.com/wp-content/uploads/2019/04/Tips-to-Build-A-Reliable-B2B-Lead-Generation-Strategy.jpg
450
800
admin
https://getb2bleads.com/wp-content/uploads/2018/06/GETB2BLEADS-LOGO-2018.png
admin
2019-04-03 08:41:36
2019-04-03 08:41:36
Tips to Build A Reliable B2B Lead Generation Strategy [Guest Post]