When you are out looking for a database vendor, you need to face two important challenges: finding out which company best fits your needs and finding one that can actually deliver the results you wanted.
You would not know in both cases unless you actually "follow your gut" and hire a vendor "you think" is a good match. But more often, this will only result in hiring solutions providers that are unable to provide solutions at all and instead give you invalid addresses and low-quality leads. Better stop chasing invalid contacts before it's too late.
So, is there a safer way for selecting the most appropriate vendor match?
Luckily, there is. Or there are. As a business owner, you should be able to seek the right enterprises to help you out. To do that, you only need to apply these important tips that can snag the right partner from a sea of vendors.
Seek them out
We can say something about how looking for a database provider and searching for a soulmate can be similar. To start, it is possible for both to use social tools. For people who want to get intimate with others, there are apps like Tinder. For businesses, on the other hand, a simple web search will do. Take time to key in the things you need in a marketing database and you will be directed to the vendor of your dreams.
Related:  Answering Quora: Is there such thing as a good B2B lead Generation Company?
Define what you want
As the enterprise owner, you have a clear picture of exactly what you need. When you seek out specific solutions, leaving essential details out the equation just won't cut it. In terms of looking for an effective database company, you need to identify the certain points: Do you seek quality leads, or do you prefer quantity? This way, vendors will know if they can deliver the results you wanted. You can also expect those who do to respond to your request.
Related: How to Get Quality IT Appointments Hands-Free with Marketing Automation
Work with your team
It is essential that you meet with your sale department before making a proposal. This is important as it allows you to identify more effectively the issues you need to resolve and the solutions you need to generate more leads and close more sales. Inputs from your team will help you develop proposals that can eventually bring in the right vendor.
Related: Top Reasons Why Entrepreneurs Badly Need Email Validation
Attend industry events
Events such as trade shows and seminars are chock full of vendors that are willing to apply whatever it is they are good at. These venues provide ample opportunities to forge crucial networks. What's more, they enable vendors to hear you out and make a compelling case of what they can bring to the table. If you are looking to seek a solutions provider that matches your vendor profile, then you better get a heads up on important industry events to attend.
Related: Why you Need to Start Joining Tech Events
Define your criteria
What are the qualities of a good database you are looking for? How much are you willing to spend? These questions and more allow you to water down your options so that you are left with the right solutions provider. You may as well prepare a checklist which can help you narrow down your search. Eventually, you will find the vendor that satisfies everything in the list. Start FRESH with a Clean Marketing List!
Look at testimonials
You just can't trust businesses that say they are the "best around." Sure anyone can make that claim, but only a few can truly deliver results. In that case, searching for the perfect database vendor shouldn't only involve reading ad copies and blog posts. You also need to examine previous and existing contracts. This is exactly why you need to look at client testimonials and third-party reviews. These basically present an impartial narrative of what a vendor can ACTUALLY do. For starters, check a vendor's portfolio of previous clients. Do they include any familiar brands? You might also do a simple search and check if the vendor is mentioned in other sites and – better yet – included in top ten lists.
Related: Building Tremendous Credibility and Make Clients Refer You
Request for a sample list
It is crucial that you test the waters before you dive in. So, before you sign a contract, you need to get a sample marketing list and make several test calls and emails. If it does offer promising results, then you have found the right one. Still, you need to make sure that there are safeguards that will compensate you if ever the product doesn't perform like it supposed to.
Read more sales and marketing tips
Get to know GetB2bLeads today and Get qualified customers!
Dial 424.256.0345
Grab a copy of our FREE EBOOK, Why You Should Bet Your Money on Digital Marketing (And Win)! We brainstormed ideas, analyzed data, and interpreted recent developments vis-à-vis previous trends before coming up with a realistic view of this year's marketing trends.

https://getb2bleads.com/wp-content/uploads/2019/04/Tips-to-Build-A-Reliable-B2B-Lead-Generation-Strategy.jpg
450
800
admin
https://getb2bleads.com/wp-content/uploads/2018/06/GETB2BLEADS-LOGO-2018.png
admin
2019-04-03 08:41:36
2019-04-03 08:41:36
Tips to Build A Reliable B2B Lead Generation Strategy [Guest Post]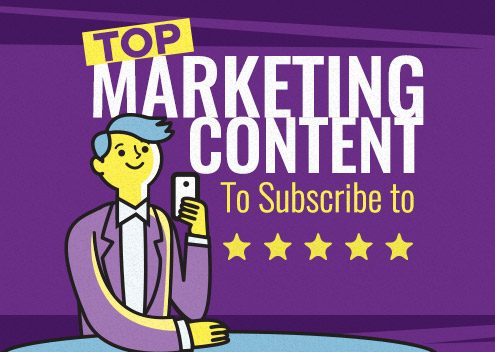 https://getb2bleads.com/wp-content/uploads/2018/01/The-Top-Marketing-Content-to-Subscribe-To.jpg
352
800
admin
https://getb2bleads.com/wp-content/uploads/2018/06/GETB2BLEADS-LOGO-2018.png
admin
2018-01-17 01:23:31
2018-06-19 14:08:41
The Top Marketing Content to Subscribe To
https://getb2bleads.com/wp-content/uploads/2017/09/Top-Tips-to-Find-the-Right-One…-The-Right-Database-Vendor-That-Is….png
352
800
admin
https://getb2bleads.com/wp-content/uploads/2018/06/GETB2BLEADS-LOGO-2018.png
admin
2017-09-21 04:32:36
2017-12-07 02:09:15
Top Tips to Find the Right One… The Right Database Vendor That Is…