When it comes right down to knowledge sharing, B2B marketers are afforded plenty of sources from where they can get their regular fill of important industry-related news. In an industry as insanely competitive as B2B, it is essential for marketers to be and stay informed. Their next big marketing campaigns will eventually be born out of the knowledge they have acquired online.
With that said, marketers need to spend a lot of time curating for content, observing trends, and listening to current audience needs. It is for this reason that some companies apply such strategies as social listening in order to craft better lead generation activities in the future.
Related: Six Digital Marketing Trends Worth Paying Attention to in 2018
It really pays for B2B companies to look for new information about the trends that currently matter. As our own way of letting you in on the best sources for enlightenment in the B2B industry, here's a list of all the marketing content that should deserve your approval:
HubSpot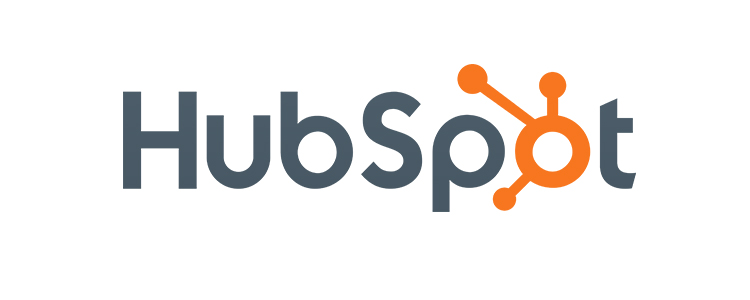 If you're looking to know the trends that currently matter in your own industry, HubSpot is there to give you the facts and figures that you can use to create and implement highly effective lead generation campaigns using content. From writing blogs to creating effective webpages, there's essentially nothing that HubSpot doesn't touch, so it has become important for any content marketer that's worth his salt to visit the site and get a great deal of important information straight from industry experts.
Related: Better Content Means Better Leads: Make the Most Out of Your Content
MOZ
No doubt about it, SEO has a lot to bring to the table, especially when it comes to generating online leads and converting them into paying customers. One problem is that SEO is too technical a field, requiring a special corps of individuals with the right skill sets to bring a brand front and center. With that said, SEO giant MOZ manages a blog that can help B2B companies a lot along the lines of creating keyword rich content and other important activities that can help any entrepreneur rank higher in the search results.
Related: How to Use SEO To Influence B2B Buyers On Social Media
Social Triggers
Let's not pretend that social media marketing isn't as difficult as SEO. Sure, you only make posts and tweets here and there, but mastering social media as a lead generation channel demands a lot more. Obviously, the key challenge has always been for companies to identify what factors that will influence users to engage and, eventually, convert them into clients. A lot of metrics and A/B testing involved in this respect, so B2B companies often throw a bulk of their resources in strengthening their presence across various social channels. Apparently, this is something that has to be handled appropriately. Fortunately, Social Triggers is here to save the day. With its wide array of content and ebooks created specifically to help businesses increase site traffic and sales.Subscribe and get your daily dose of all things social media.
Related: Top Influencers Weigh In: Social Media's (Measurable) Impact on Sales
Copyblogger

Whoever says writing effective ad copy is easy? If anything, copywriting is one discipline that demands a great deal of skill. It's not always about creativity after all. Sometimes, a touch of psychology is what's needed to come up with articles and CTAs that will catch the attention of one's target audience. With Copyblogger, you are provided access to a vast array of knowledge culled from expert writers and influencers. Let's face it, copywriting is ubiquitous in the world of B2B. And for companies to increase their revenues exponentially, choosing the right words for your emails and blog posts is not only required but also essential. For that reason, a lot of people are looking towards Copyblogger for advice in making stellar adcopies.
Related: 4 Signs that you're Getting Positive Responses in your Content
Content Marketing Institute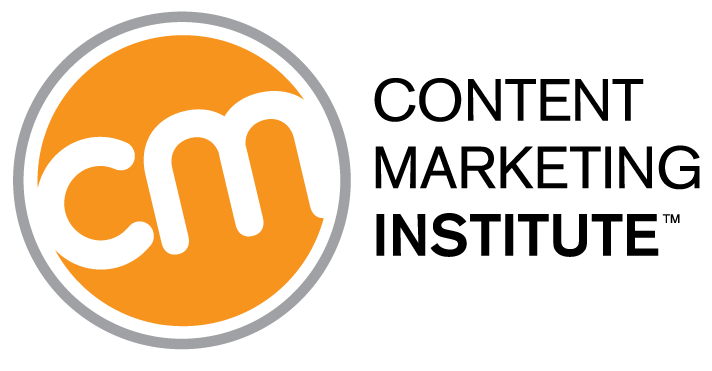 Finally, you will need to acquire the best information from people who have actually handled content marketing campaigns – and survived! You will find such people in the Content Marketing Institute website, which offers plenty of industry insights, tips, strategies, and analysis Once you have subscribed to this site, you will be able to know a lot about keeping your campaigns in tip-top shape as well as acquire ideas on how best to appeal to the needs and demands of your market.
Related: Top 5 Content Ideas to Inject in your Blog [INFOGRAPHIC]
Are there any more sources of content marketing enlightenment? Just in case we missed one, please share them in the comment section below. Otherwise, feel free to explore our blog for a lot more nifty stuff about content.
Read more sales and marketing tips
Get to know Get B2B Leads today and Get targeted industry list!
Dial 424.256.0345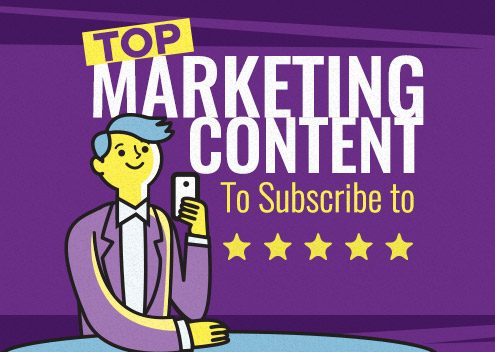 https://getb2bleads.com/wp-content/uploads/2018/01/The-Top-Marketing-Content-to-Subscribe-To.jpg
352
800
admin
https://getb2bleads.com/wp-content/uploads/2018/06/GETB2BLEADS-LOGO-2018.png
admin
2018-01-17 01:23:31
2018-06-19 14:08:41
The Top Marketing Content to Subscribe To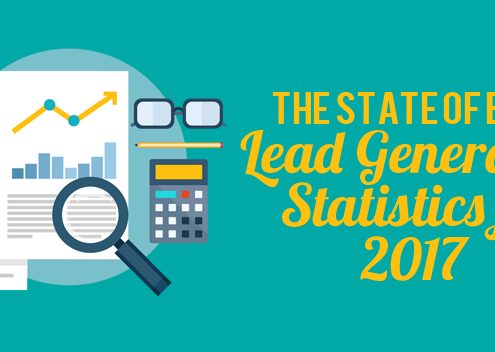 https://getb2bleads.com/wp-content/uploads/2017/04/state-of-b2b-1.jpg
352
800
admin
https://getb2bleads.com/wp-content/uploads/2018/06/GETB2BLEADS-LOGO-2018.png
admin
2017-04-28 01:31:53
2017-12-07 02:04:00
The State of B2B: Lead Generation Statistics for 2017
https://getb2bleads.com/wp-content/uploads/2018/01/The-Top-Marketing-Content-to-Subscribe-To.jpg
352
800
admin
https://getb2bleads.com/wp-content/uploads/2018/06/GETB2BLEADS-LOGO-2018.png
admin
2018-01-17 01:23:31
2018-06-19 14:08:41
The Top Marketing Content to Subscribe To