To this date, telemarketing will always have a special place in B2B lead generation campaigns because of the many benefits from engaging potential leads on the phone. Some people think that it's all just plain cold calling from a numbered list, but it's more than that. You can engage in pre-qualification, lead nurturing, and even chasing or closing.
It's no wonder that there is still no shortage of entrepreneurs in Asia that are opening up micro contact centers week after week. In this informative article, we will be discussing the core benefits of telemarketing in B2B lead generation.
It's Personal and Customized
One of the major benefits of telemarketing is that it is really personal. If you were to rank the most personal approach when it comes to B2B lead gen, then it would have to be a salesman meeting your prospect
The second more personal approach and is getting a person to talk to your lead through telemarketing.
People like the personal approach and through telemarketing, you can ensure that your potential lead is as warm as possible by letting them talk to a real human being on the other end of the line.
Trained operators can match another person's mood, think about the approach, and provide a custom experience for the person on the other line. You can't do this with email.
Related: Why Bad Telemarketing Is The Real Problem
It's not just cold calling
Imagine having a team that prequalifies your leads, another team that warms them up, and another that closes the deal. You get to branch out your sales funnel and pipeline. This allows you to create specializations that result in efficiencies and a more effective manner into which you strategize your operations.
Lead nurturing is also done well since you can even assign particular leads to particular call agents that can help build rapport throughout the entire pipeline.
This really frees up the rest of your staff to focus on the things that they really do best.
It's a more affordable alternative
The difference in the cost of deploying a sales team compared to deploying a telemarketing team is substantial. When you deploy a sales team, the costs can easily skyrocket bringing your average cost per customer "on-boarded" higher.
With a telemarketing team, you still pay for wages, but transportation costs are virtually nonexistent because your team will just be in a singular location. You also make the cost of deploying a sales representative more effective because most of the groundwork can be done over the phone.
Think about how much you have to spend to execute a sale. Studies have shown that you make more money with your repeat customers than trying to get new ones. However, if you do not get new ones, you risk depleting your potential for new revenue.
This is why you even have to consider the cost of customer acquisition and keep it at minimal levels.
It Is Measurable
One thing that a lot of people like about telemarketing is the accountability and the feedback system that you can easily put into place. Most calls can be recorded – of course, with the prior approval of the person on the other end – and this allows teams to assess performance and find ways to improve their processes.
Think about it like game tape that football teams watch. The only way you can improve is to check out what you can do better and correct your mistakes.
It's not just the calls that are recorded, but vital statistics when it comes to talking times and the number of people who respond to the first call. You get to test the data that you have in real time and ensure that you're at a position to be efficient with the things that you do.
Related: The Digital Marketer's Guide to Telemarketing Performance Metrics
It Works – even in real time
The reason that there are still a lot of business owners that are opting to go for telemarketing in B2B lead generation is the fact that it really works wonders for your business. It is personal, it is customized, and you get results in real-time.
Once a lead gets verified or qualified you can easily check out who that lead is and create an actionable strategy in turning that lead into a proper sale for your company. This type of speed in delivery can't be replicated by email and it doesn't really require a pre-warm-up period.
This makes for effective sales and efficient ways to acquire and act upon leads swiftly.
As you can see, it still helps to have telemarketing as not only a channel of acquisition for your business to generate B2B leads, but also to do a lot more than that. Keeping it close to your core should do wonders for your leads and also your sales pipeline!
Read more sales and marketing tips
Get to know Get B2B Leads today and Get targeted industry list!
Dial 424.256.0345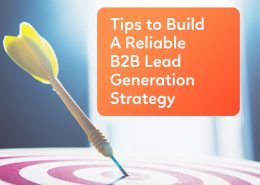 https://getb2bleads.com/wp-content/uploads/2019/04/Tips-to-Build-A-Reliable-B2B-Lead-Generation-Strategy.jpg
450
800
admin
https://getb2bleads.com/wp-content/uploads/2018/06/GETB2BLEADS-LOGO-2018.png
admin
2019-04-03 08:41:36
2019-04-03 08:41:36
Tips to Build A Reliable B2B Lead Generation Strategy [Guest Post]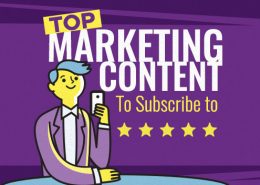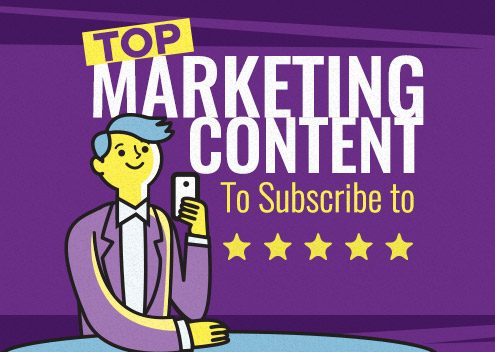 https://getb2bleads.com/wp-content/uploads/2018/01/The-Top-Marketing-Content-to-Subscribe-To.jpg
352
800
admin
https://getb2bleads.com/wp-content/uploads/2018/06/GETB2BLEADS-LOGO-2018.png
admin
2018-01-17 01:23:31
2018-06-19 14:08:41
The Top Marketing Content to Subscribe To
https://getb2bleads.com/wp-content/uploads/2019/06/5-Core-Benefits-of-Telemarketing-in-B2B-Lead-Generation.png
450
800
admin
https://getb2bleads.com/wp-content/uploads/2018/06/GETB2BLEADS-LOGO-2018.png
admin
2019-06-21 08:13:00
2019-06-21 08:15:21
5 Core Benefits of Telemarketing in B2B Lead Generation