Telemarketing, especially in the B2B industry, has gotten a bad rap nowadays. For one, many people have mentioned having a bad experience or two with a telemarketer. Indeed, people have their own opinions about the practice of cold-calling, but generally, everyone seems to have this idea that telemarketing is something to be avoided like the plague, or worn out literary clichés.
Anyway, it is still important to note that telemarketing is a staple in every B2B enterprise's attempts to generate high-quality leads. It is just that not a lot of people have a favorable view towards telemarketing, and for reasons that are too obvious right from the get-go. One reason is that telemarketers have become too persistent that they would often engage a lead during the most unlikely hours.
What most people, particularly executives, know is that telemarketing remains to be a force to reckon with. Knowing that cold-calling is still a practice that ensures quality leads, more and more companies are putting more emphasis on keeping their B2B telemarketing operations up and running. For sure, outbound telemarketing continues to be a top tactic for lead generation among various industries across the B2B spectrum.
So, now, why all the bad rap?
Basically, we should begin by asking ourselves "What is telemarketing for?" The simplest answer is that it allows companies to generate quality leads and convert as many cold prospects as possible. Companies will need to provide effective talking points aimed at pulling the heartstrings of even the hardest prospects.
And of course, there are no shortcuts. However, there are companies out there that tend to get away with practices that are not only ineffective but also unethical. Here are a few of them:
Doing away with call scripts
There is a reason why Hollywood actors need to read scripts. It's obvious enough to know that in order to perfect the character one plays, he or she should look at the script first. With B2B companies, it entails preparing a call script that will address possible caveats during an engagement over the phone. At least, with call scripts, you will be able to perform effectively.
Related: Don't Waste a Moment! See Sample Cold Calling Scripts
Making guesses
Never assume what a prospect wants to hear. As much as you want to apply college-level psychology, it does not work well with B2B decision-makers who are on tight schedules. Rather than making conclusions, be honest and tell the prospect what you think.
Become needy
The least that B2B prospects want is someone trying to sell them using an "in your face" approach. In fact, decision-makers don't like it when they are approached from nowhere with a sales pitch. Instead, be more of an expert rather than a marketer or salesman. Prospects, after all, want someone to enlighten them, and not someone to offer up products and services like at a weekend market.
Related: How NOT to Market your Product: 9 of the Worst Branding Failures
Set up intangible targets
Companies rely mostly on tangible data to better approach the most complex aspects of the business. The same should go for telemarketing. Rather than setting up unrealistic objectives for yourself, you should focus more on how to craft resonant messages as you go along with the call. As long as you have a target in mind, it will become a lot easier for you to reach it and put the contact right through the sales pipeline.
Be unprepared for questions
It's a correspondence over the phone, which means that the channel relies mostly on clarity in order for the message to be delivered.  While this is a no-brainer, you still need to prepare for possible inquiries. What exactly does the prospect want? He or she will tell you and ask if it's available. You should know about it on your part.
Related: Your Roadmap to Buying the Best Leads
Showing less enthusiasm
You're calling a B2B decision maker. You should be happy about it since it means getting more profits. If you so much as show the prospect that you're bored, then all will be lost. But not really. You'll just give the prospect a reason to turn you down.
Not making any follow up calls
Before a prospect hangs up, you need to know if he or she would like to know a lot more about your company. A follow-up call may be on the ropes, so when you say you'll make a scheduled, stick to it. Your prospects want to make informed decisions. By allowing a much wider opportunity to explore other propositions, you might just win over a customer or two.
Sources: gsa-marketing.co.uk, impacttargetmarketing.com, bizjournals.com
Read more sales and marketing tips
Get to know Get B2B Leads today and Get targeted industry list!
Dial 424.256.0345
https://getb2bleads.com/wp-content/uploads/2019/04/Tips-to-Build-A-Reliable-B2B-Lead-Generation-Strategy.jpg
450
800
admin
https://getb2bleads.com/wp-content/uploads/2018/06/GETB2BLEADS-LOGO-2018.png
admin
2019-04-03 08:41:36
2019-04-03 08:41:36
Tips to Build A Reliable B2B Lead Generation Strategy [Guest Post]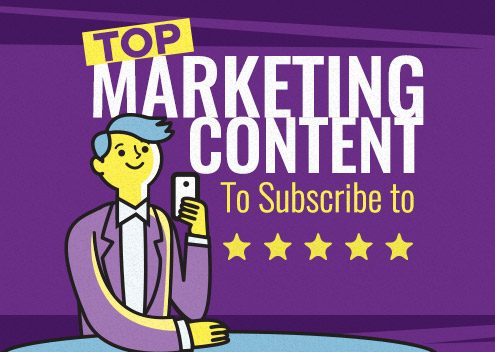 https://getb2bleads.com/wp-content/uploads/2018/01/The-Top-Marketing-Content-to-Subscribe-To.jpg
352
800
admin
https://getb2bleads.com/wp-content/uploads/2018/06/GETB2BLEADS-LOGO-2018.png
admin
2018-01-17 01:23:31
2018-06-19 14:08:41
The Top Marketing Content to Subscribe To
https://getb2bleads.com/wp-content/uploads/2018/01/Why-Bad-Telemarketing-is-the-Real-Problem.jpg
352
800
admin
https://getb2bleads.com/wp-content/uploads/2018/06/GETB2BLEADS-LOGO-2018.png
admin
2018-01-03 01:12:37
2019-01-03 19:12:18
Why Bad Telemarketing is the Real Problem